A.D. Micro Technology offers a wide range of technology services and solutions designed to help maximize your productivity, innovation, and efficiency.
Managed IT Services

A.D. Micro Technology serves companies in the Greater Vancouver Area with prompt, courteous, professional, and affordable managed IT services. These range from taking care of every aspect of IT to focusing on the maintenance and troubleshooting of one or more of the following:
Servers
Desktops
Networking
Security
Storage
Managed Printer and Copier Services
Printers and copiers can often require a lot of care and attention. Breakdowns, jams, error messages, incorrect settings, and consumable availability can distract personnel from vital, business-critical projects.
Our trained professionals are skilled in all aspects of Xerox, HP, and Oki Data printer and copier technologies. They have the experience and know-how to manage and troubleshoot your entire fleet of printers or copiers. We also carry a full line of replacement toner cartridges and other consumables.
Network Infrastructure

No matter how much you have invested in the latest servers, desktops, storage, and applications, a slow network can cripple your business. A.D. Micro Technology is certified in all areas of Cisco networking and wireless technology. From network design and implementation to Ethernet, fiber optic, and wireless network optimization, we can plan, build, and maintain any infrastructure.
Security

Viruses, malware, and ransomware are becoming larger and larger threats by the day for small and large businesses alike. All it takes is one employee to click on the wrong link or attachment and the entire business is infected. In some cases, that can mean being forced to pay a ransom to regain access to your data — or losing your data altogether.
A.D. Micro Technology offers proven protection through security software providers such as Symantec, Sophos, and ESET, to defend your network. Our experts are on hand to keep your systems up to date and protected, as well as eliminate malware the moment it rears its head.
Storage, Backup, and Disaster Recovery

Your data is the lifeblood of your business. It must be stored securely, backed up regularly, rapidly recoverable, and easily accessible. A.D. Micro Technology can introduce reliable backup and disaster recovery solutions, as well as proven storage technologies from companies like Datto, Veeam, Cisco, HP, and Dell to safeguard your data and boost performance.
Servers and Workstations

The care and maintenance of servers and workstations can be a full-time job. Individual user issues alone can tie up hours of IT time each day. Every few years, the hardware needs to be replaced with the latest technology.
Gain the peace of mind by having A.D. Micro Technology by your side to handle any server and workstation challenges in a timely manner. Our repair and service center is fully certified in Dell, HP, and Lenovo server and workstation technologies.
Cloud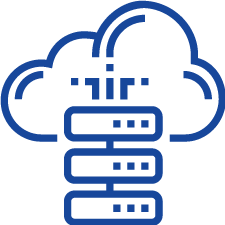 Cloud services continue to grow in number, sophistication, and affordability. That's why more businesses are offloading certain functions to the cloud, including their email and storage.
A.D. Micro Technology can smooth your journey to the cloud. For example, we can help you implement Microsoft Office 365, which includes an easy-to-use email program and the full suite of Office productivity tools.
Additional Services:
Data/Voice Wiring
Video Surveillance Technology
Telephone Systems from Avaya, Panasonic, and Nortel
Uninterrupted Power Supply
Software License Management
Ergonomic Furniture
Custom Software Development
Digital Signage